The Art of Printing
Printing isn't as much of a skill as it is an art form. It isn't something you learn in a day, or even a year. It takes many, many years to truly understand the process of printing and how to create beautiful, impactful, and professionally printed pieces.
Everything You Need, All In One Place
Whatever your printing, binding, or mailing needs are, Precision is completely capable of meeting them. What's more, Precision consistently delivers the most attentive and proactive customer service. Simply put, Precision is a full-size, fully capable, and full-service printing company.
Our specialties include
Award winning offset printing
Die cutting, foil stamping, embossing, and hand work services
Full range of digital printing
State-of-the-art large format printing
Book and booklet binding
All Inclusive direct mail services
Mailing, shipping, warehousing, and distribution
Secure printing
Sustainable printing practices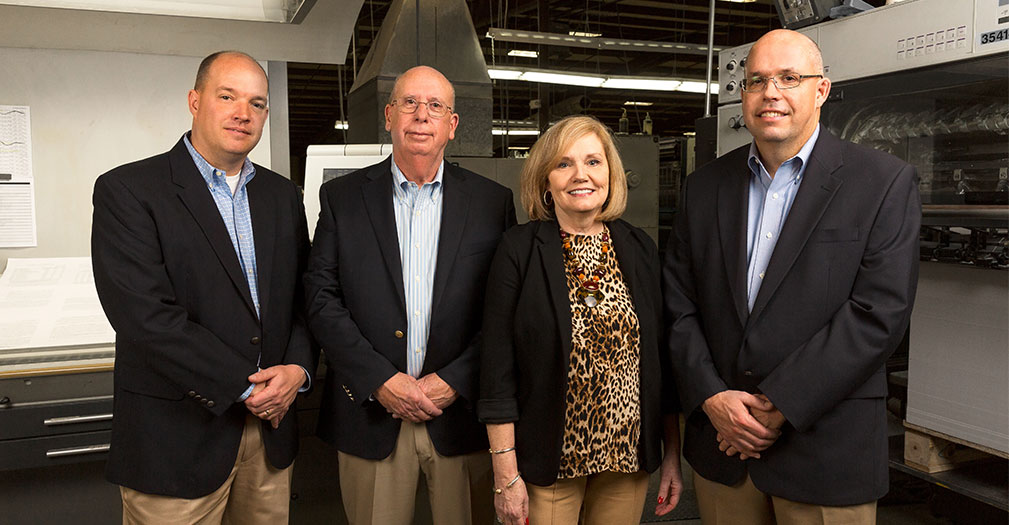 A History of Experience, A Story of Growth
Robert Grant and his family have been in the printing business for three generations. His father was a typesetter. During his lengthy career, Robert has served as an executive at several of the largest printing companies in Birmingham and ultimately founded Precision. Today Robert and his sons run the family business and have overseen solid growth in size and capabilities.